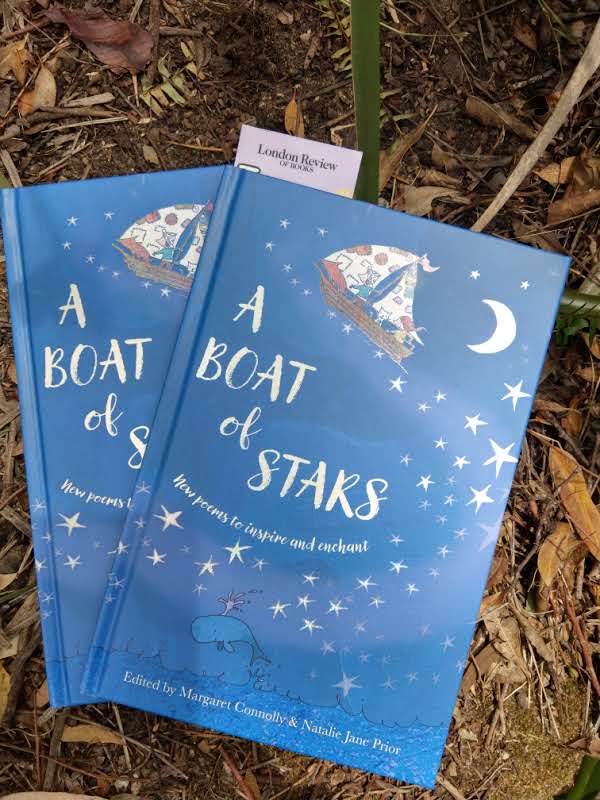 I had one of the best author-thrills recently when copies of the book A BOAT OF STARS arrived in a box on my doorstep.
I've written 13 poems in this children's poetry anthology edited by Margaret Connolly and Natalie Jane Prior, and I'm so delighted by it, I keep patting the cover and making pleased little noises in the back of my throat.
My work includes poems about scootering, dinosaurs, community gardens and staying in your pyjamas all day (the kind of thing all writers like). The book is chockful of talent including POSSUM MAGIC illustrator Julie Vivas, illustrators Kerry Argent and Stephen Michael King, authors Sophie Masson, Lesley Gibbes and Margaret Wild, and many others.
It's available here!